Sunset Grill
This open air venue with access from the hotel infinity pool deck, offers a magnificent view of the Velachery skyline.International grill restaurant concept focuses on high quality products, from international steaks, seafood; Arabic kebabs to Indian char grilled meats and vegetables.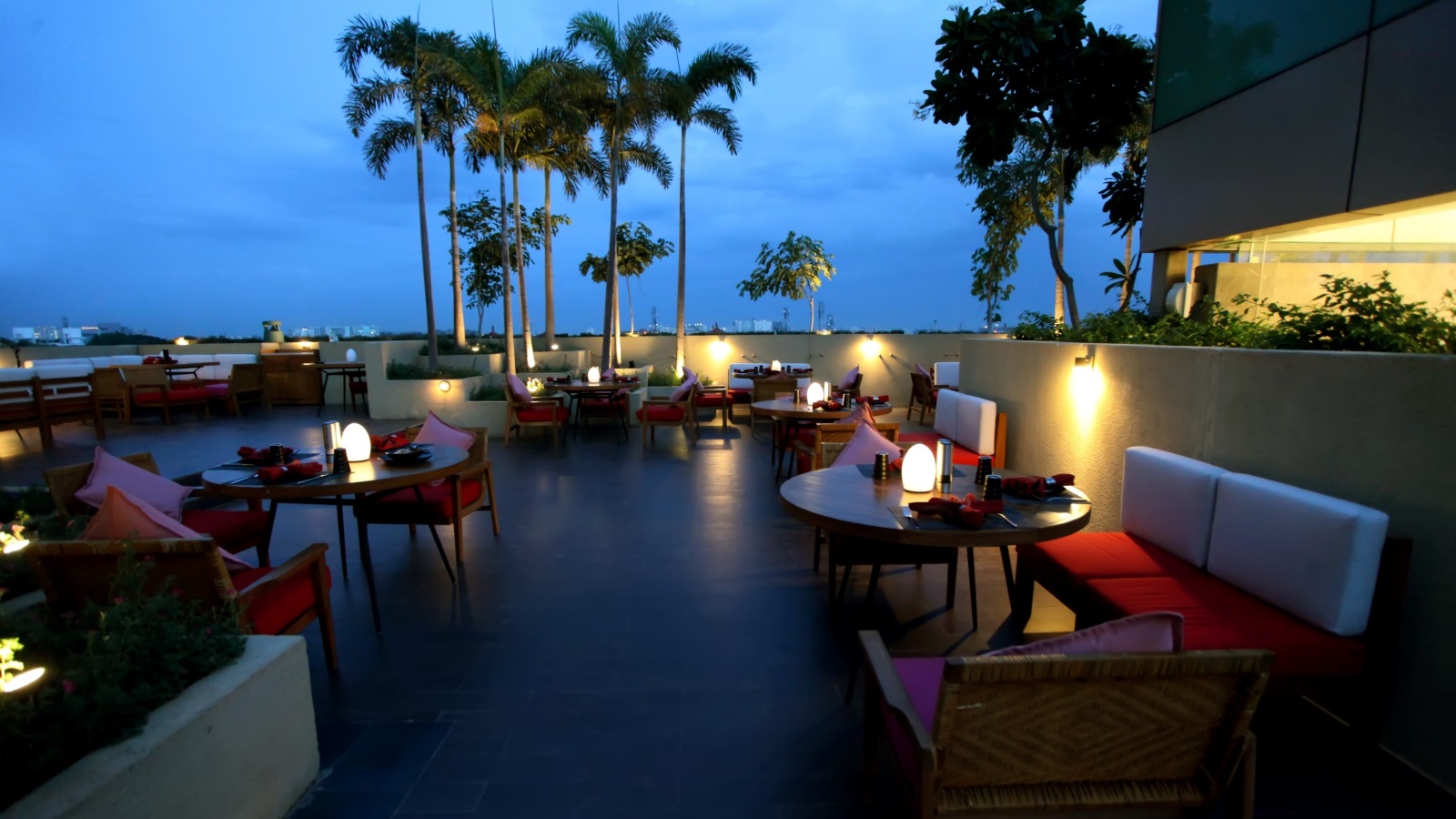 The restaurant is not a traditional fine dining restaurant, but rather is a communicative of modern lifestyle and eating habits with its western grills combined with traditional high quality kebabs and grills from all parts of the world.
A show kitchen open to the restaurant is connected with the interactive bar counter giving guests an opportunity to observe the chefs in a private and personal environment.With a great selection of wine, the guests can try some exquisite food and wine pairing. The personalized service offered by the associates and chef will have you leave us feeling better then you arrived.
Location- 1st Floor
Cuisine- International grills and barbeque
Capacity- 65
Operational Hours- 7:30pm-11:00pm
Atmosphere- Warm and Casual